Having a baby is a life-changing experience and a body-changing experience. For many women, the bodily changes after childbirth can be challenging to accept.
A woman's stomach may have stretch marks, the abdomen may refuse to flatten, fat may become stubborn in some areas, and breasts may have lost volume and sag. Body changes from weight gain and hormones may deteriorate self-confidence.
Fortunately, the mommy makeover surgery helps address these concerns and restores a youthful body figure.
What is Mommy Makeover Surgery?
Mommy makeover surgery helps mothers regain their pre-pregnancy figure and improves self-confidence by restoring vitality. It has become a popular procedure in NYC and worldwide for mothers who want to see fantastic body transformations after childbirth. It is a way to turn back the clock to have a body that you had before pregnancy.
The Procedure
Mommy makeover surgery is a combination of plastic surgery procedures designed to help mitigate some unesthetic effects that your body endures during pregnancy and childbirth.
Mommy makeover procedure combines several procedures, and the surgery lasts between 3 to 5 hours.
The most common procedures include liposuction, tummy tuck, and breast augmentation done by breast surgeons in NYC.
Liposuction removes excess fat from arms, ankles, buttocks, cheeks, and virtually every body part.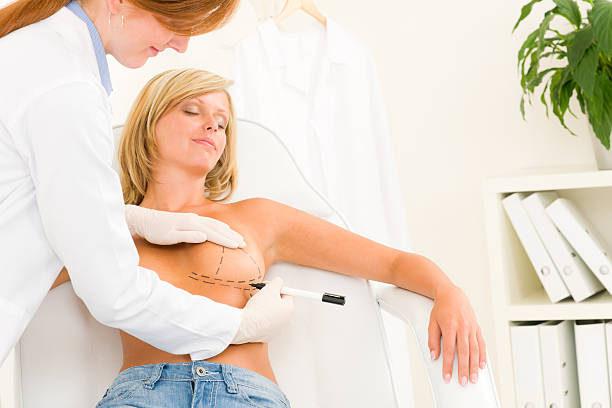 The tummy tuck removes excess skin and fat and tightens the underlying muscles.
The option for breast surgery varies. Some women may go for a breast lift, others will opt for a breast augmentation, and some will go for both. It is a personal decision that the woman and her breast surgeon discuss to ensure the patient gets the desired outcome.
Options for procedures depend on each woman's preferences; the mommy makeover can be designed to include Breast reduction, Breast lift with an implant, Buttock augmentation, Arm lift, Thigh lift, and Labiaplasty.
You must consult a board-certified plastic surgeon to decide which procedures are best for you.
Recovery after the Procedure
A mommy makeover is an extensive procedure. Although it can be performed outpatient, you require downtime to recover.
A couple of weeks off from work is the standard. And limiting your activity is best for the first few days after surgery. After two weeks, you should be able to resume some activities, but it will take at least 4-6 weeks before you can hit the gym or do any heavy lifting or exercise.
What is the Cost?
The cost for a mommy makeover varies as per the woman's need. One factor that determines the price is the type and number of surgical procedures. A surgeon's experience affects the price of a mommy makeover. The more the experience, the higher the price of surgery. The geographical location where the surgery will take place also plays a part in pricing.
Some plastic surgery centers offer financing options to their patients, helping them find a payment plan that works for them. Pricing in NYC is typically between $15,000 - $20,000. If many procedures are involved, the cost can be more.
It is all about the mommy makeover procedure. If you want the surgery, schedule a consultation with Plastic Surgery of New York surgeons. Follow our website here now!!